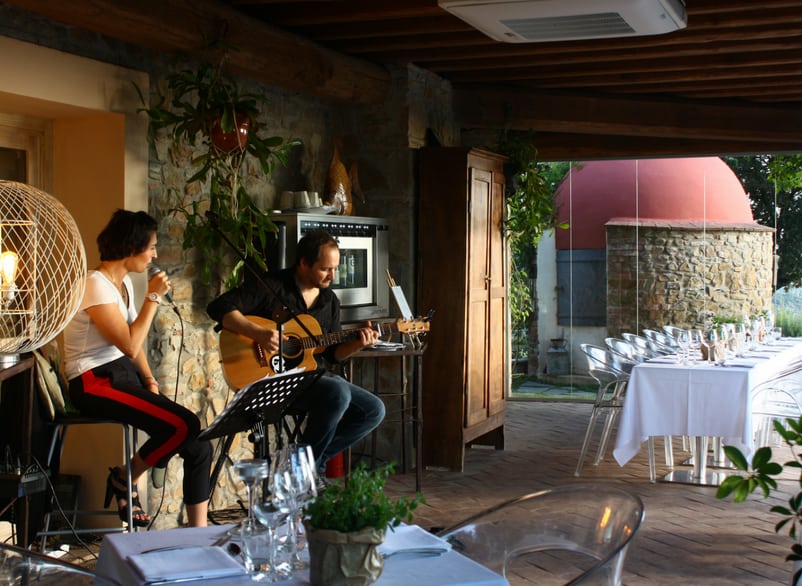 BeVedetta's evenings are dedicated to
taste and to beautiful music.
Every Friday from June 29th to September 7th, live music and an outdoor dinner with tasting menu designed by Laura Pacenti to accompany the wines of our Maremma cellars.
Around us the sea, the olive trees, the sun setting behind Elba island.
Here the menu for 3rd August